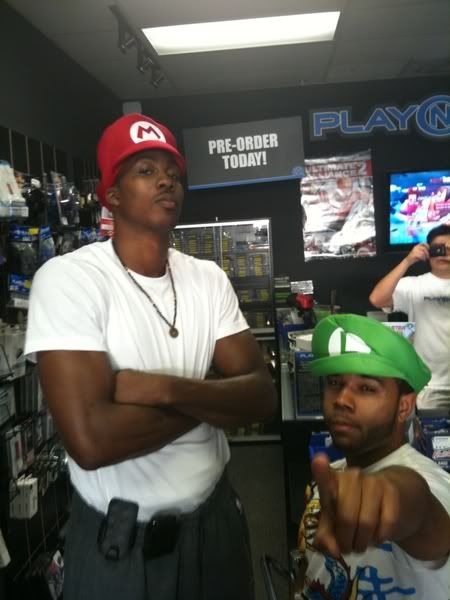 Here's a 20-minute local
Orlando interview involving Dwight Howard
from Wednesday night, September 28th. I have to give a respectful nod to the guys at SBK Live on Real Radio 104.1 FM for a surprisingly very solid interview. They didn't hound the Magic superstar like some other local shows and programs I know of, and they were fairly successful in getting Dwight to open up a bit (once he shook off his tiredness).
It starts off with a quick mention of Superman's dogs, but immediately at the 2:30 mark is where Orlando Magic fans really need to pay attention. Dwight really did appreciate SBK's little thank you speech. From there we got into Dwight's worldwide tour, some details with Adidas commercials, cars, local spots, movies, and video games. Funny that Dwight doesn't like basketball video games considering he was on the cover of NBA Live 10.
Howard also mentioned that he wasn't planning on competing in any more charity basketball exhibitions for the remainder of the work stoppage. Dwight would only participate if it was more of a 'goofing around' affair since he's taking his
personal training
so seriously. Dwight also shows his displeasure with the Orlando Sentinel and some of his Twitter followers.
You can tell 'D12' has been wanting to clarify some of his statements made about the Amway Center crowds, and really appears to be a misunderstood individual. Howard talked briefly about the 'Fat Guy' and 'Sweater Vest Guy', which all of us diehards appreciate listening to. This entire sound bite is arguably the most important one coming from Dwight's mouth since the playoffs ended. Push aside the big man's summer frustrations, and you see a franchise beast who is still in love with the City Beautiful. Let's hope we see him on the court this '11-'12 season, whenever that may be.