Rafael Nadal
2
VS Novak Djokovic
1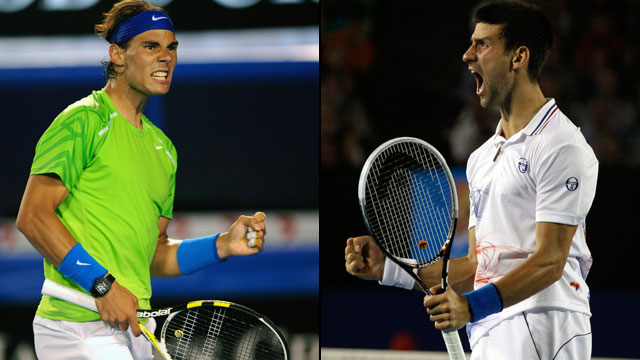 Match Preview:
By
It took more than four hours to make it official, but Novak Djokovic secured his place in the Australian Open finals on Sunday against Rafael Nadal.
Djokovic is going to need every second of his time off just to recover from his marathon match against Andy Murray in the semifinals. His adrenaline seemed to be the only thing carrying him, because his body looked like jello by the time the match was over.
Nadal is coming off an epic battle of his own against Roger Federer, but he has an extra 24 hours to get his wind back before this match.
Where: Rod Laver Arena at Melbourne Park in Melbourne, Australia
When: Sunday, Jan. 29
Watch: Live at 3:00 a.m. EDT on ESPN 2; Replay at 9:00 a.m. EDT on ESPN 2
Live Stream: Liveactionsports.tv (powered by jimdo network)
What's At Stake?
Djokovic is looking to win his second straight Australian Open, his third straight grand slam dating back to 2011, to put an exclamation point on his position as the No. 1 player in the world.
Nadal will try to capture his second Australian Open championship. His lone victory came in 2009 when he defeated Federer. It would also be his 11th career Grand Slam title, tying him with Rod Laver and Bjorn Borg for fourth on the all-time list.

Keys for Nadal Win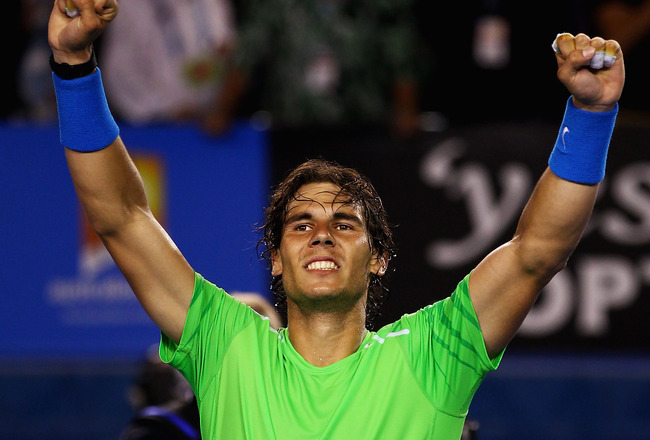 Djokovic is going to be playing on pure adrenaline at this point, so it will imperative for Nadal to take advantage of that by forcing him to run around early and often to wear him down.
Both of these players have great stamina, but Nadal is coming in on more rest and will be fresh when this match starts.
In addition to that, it will be imperative for him to use his great court coverage and use the forehand to set up his defense.

Keys for Djokovic Win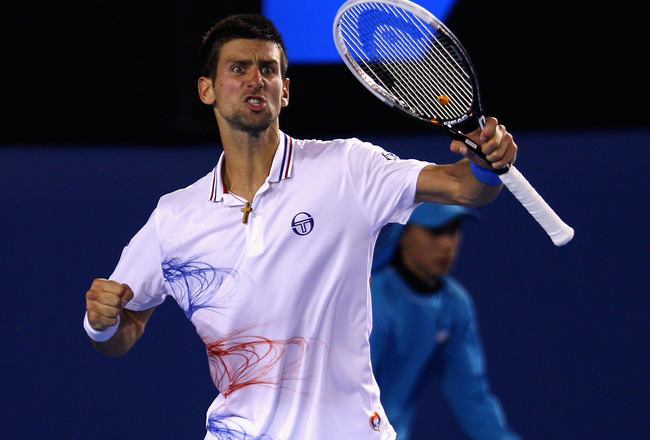 Ride the adrenaline wave, be able to return Nadal's big serve and use the backhand shot as often as possible.
Whenever you doubt Djokovic, he comes out and does something that you don't think possible. He has established himself as the best player in the world today. He will need every ounce of energy and skill he has to win this championship.
Adam's Prediction 3-1 Nadal wins.
My Prediction : 3-2 Nadal
5-7 (Djokovic),6-2(Nadal),6-4(Nadal),6-4(Djokovic),5-7(Nadal)
This will be an epic battle, So close Yet There will be only One...Champion..