Elimination Chamber is a professional wrestling pay-per-view event, produced every February by WWE, a professional wrestling promotion based in Connecticut. The event was created in 2010, replacing No Way Out. Despite the replacement, the event is still promoted as No Way Out in Germany. Since its origin, each event has been held in an indoor arena, with all three taking place in the United States. Championship bouts are scheduled on every card, with the lower-tier titles featured on the undercard and the top-tier featured on the main card. Under the Brand Extension, WWE assigns its performers to either Raw or SmackDown which cause matches to be set up between wrestlers on the same show.
Match Predictions
by bleacherreport.com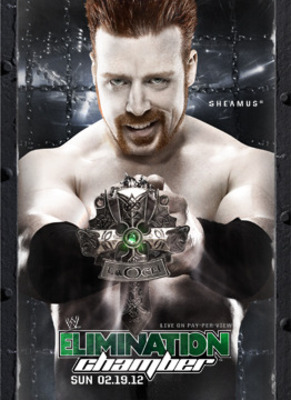 WWE Elimination Chamber is live on pay-per-view this Sunday from the Bradley Center in Milwaukee, Wisconsin.
The Elimination Chamber PPV started in 2010 and has yielded three world title changes, all in 2010. No world title changes occurred last year.
In the history of the Elimination Chamber match, there have been seven world title changes. It's an unpredictable match that has the ability to significantly shake things up heading to WrestleMania.
The event will feature an Elimination Chamber for Raw and one for Smackdown.
Raw's Chamber match features CM Punk defending his WWE Championship against Chris Jericho, The Miz, Kofi Kingston, Dolph Ziggler and R-Truth.
Smackdown's side has Daniel Bryan putting World Heavyweight Championship on the line against the Big Show, The Great Khali, Cody Rhodes, Wade Barret and *SPOILER* Santino Marella.
Other announced matches include John Cena taking on Kane in an ambulance match and Tamina Snuka challenging Beth Phoenix for the Divas Championship.
This is the second WWE PPV in a row to have only four matches booked heading into the card. I have hopes that the Raw elimination chamber can carry the event.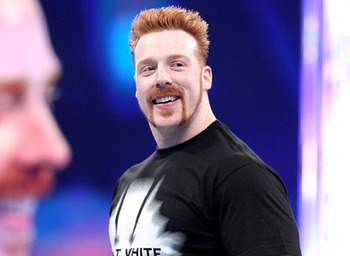 How does the WWE only find the time to establish four matches for a pay-per-view card lately? It's absurd and the writers need to get it in gear.
Because of this, I have a feeling there will be two more filler matches.
Predicting these filler matches is difficult but I'll give it an educated try.
I imagine one of the filler matches will be Sheamus taking on a random competitor, maybe Drew McIntyre.
Sheamus will get in most of the offense and win, just to reshow he is a force to be reckoned with in the WWE.
I also wouldn't be surprised if he teased which champion he is deciding to challenge at WrestleMania during the event.
Even if Sheamus is given a filler match, it's still odd that the man who won the Royal Rumble and is on the poster to this event doesn't have anything scheduled on this card yet.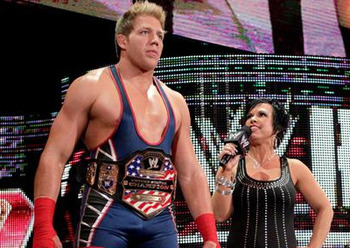 As for the second filler match, I see a contest featuring a champion in the WWE and that champion will be Jack Swagger.
Swagger will win some quick title match against a contender that isn't so much a contender, like an Alex Riley.
The match again will have no storyline attached, like the Sheamus match, and will simply be used as a filler and to put the bigger star over.
At least a midcard title will be defended at the event, right?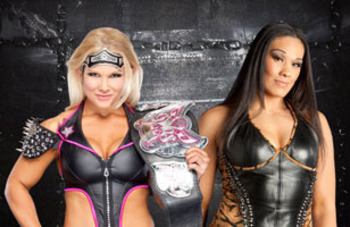 Beth Phoenix has been on top of the women's division since defeating Kelly Kelly for the belt in October at Hell in a Cell.
Tamina Snuka, on the other hand, has really been an afterthought in the division up until now.
This match hasn't been built up all that great. Tamina wins a couple of matches, interrupts a Beth Phoenix attack on Alicia Fox and just like that she now gets a title shot. But I guess it's more time than most angles involving the divas are given.
With that said, I really don't think there is any way Beth loses this match. There really has been too little build for someone as established as Beth to lose and the potential of a Beth/Karma match is too big to toss away on a suprise Tamina victory.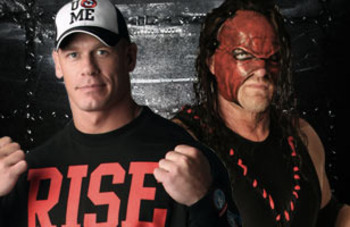 Kane has been trying to get John Cena to embrace the hate since he returned to the Raw Supershow on December 12.
Along the way, John Cena has gotten Zack Ryder thrown through and off stages and almost pulled straight to hell. Oh and he made out with Zack's girlfriend, Eve. If anyone should have embraced the hate by now, shouldn't it be Zack Ryder?
I really feel this match can only end one way: John Cena winning without a post-match attack by Ryder or Kane or a combination of both.
Normally I'd expect some type of a John Cena victory followed by a Ryder attack with the help of Kane resulting in Cena winning the match but not the war.
However, the next PPV is WrestleMania with the big Cena vs. The Rock match that we've been hearing about for the past year, I just don't see any way the WWE has Cena look weak in this match.
Maybe Cena finds out before the match this whole "embrace the hate" stuff was a plan by Eve and Kane or Eve, Kane and Ryder bringing some closure to the angle or at least the ability to put it on hold till after Mania; still Cena will win.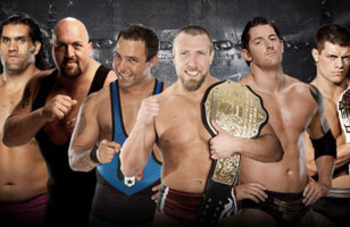 *Spoiler*
Most know that Randy Orton can't compete in the Elimination Chamber and was replaced at the Smackdown tapings by Santino Marella when he won a battle royal for the right to take Orton's place.
So in this new look elimination chamber match Daniel Bryan will defend his title against The Great Khali, the Big Show, Santino Marella, Wade Barrett and Cody Rhodes.
I don't think Khali, Santino or Rhodes will win. Khali and Santino just aren't to championship level. Cody's going to end up fighting his brother at WrestleMania, so he is busy.
There are only three people that I could see winning this match: Bryan, Barrett and Show. Those are the only ones that would make sense to me.
I do think Sheamus will challenge the winner of this match, and I don't think that helps Show's chances.
I could see Barrett winning but I see the WWE rekindling the Orton/Barrett feud for Mania.
So that leaves Bryan retaining. A Santino upset will probably be teased for a little bit a la the 2011 Royal Rumble; but Bryan will win and set up a Sheamus/Bryan World Heavyweight Championship match for WrestleMania.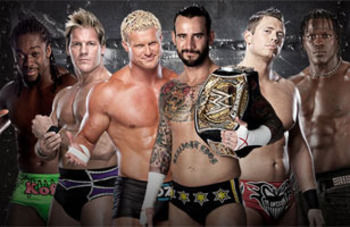 The Elimination Chamber is going to have one shakeup before WrestleMania and that's going to come in the form of CM Punk dropping the WWE Title and heading to Mania as the challenger instead of the champion.
R-Truth, Kofi Kingston and The Miz are guys I view as not having much of a chance to win the title. Kofi is really just in the match because Evan Bourne wasn't able to stay clean. R-Truth isn't really championship material and I don't think The Miz helped his chances of winning after he was reamed by Triple H for not catching R-Truth a few weeks ago on Raw.
While I'd love Dolph Ziggler to win and I feel he has earned it, I don't see this being the direction the WWE goes. Sure it'd shake things up but maybe too much.
So that leaves Chris Jericho, who certainly could carry the belt to WrestleMania. I see the WWE going this route, though I don't necessarily feel it'd be the right thing to do.
I think a Jericho/Punk match with Punk as champion would be better instead of a quick title switch at Elimination Chamber, followed by a WrestleMania match.
The placement of the Elimination Chamber on the calendar almost forces at least one world title change and quick change in direction for storylines heading to the biggest show of the year, but that's a rant for another time.