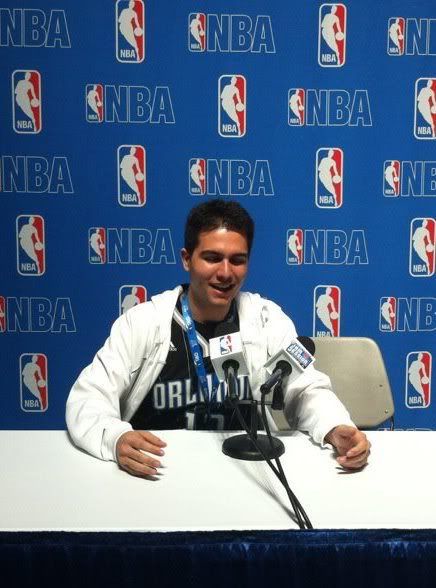 I had the wonderful privilege of attending the unofficial debut of the
2012 NBA All-Star Jam Session
at the Orange County Convention Center. It was hosted specifically for Orlando Magic season ticket holders, their guests, and other fortunate members of the community. It's a great thing I have wonderful friends who invited me to tag along. A phenomenal success and I'll surely be going once or even twice more this weekend.
The interactive map is truly accurate
, and you don't completely comprehend how massive this space is until you walk through the atrium. Once you figure out where you need to actually go and then maneuver through the vast parking lot, it's just a quick security check from there. It's quite an escalator ride down and walk over. Everyone that steps foot into that Convention Center is greeted with a light show and 50-foot billboards of the East and West starting lineups. It gets you pumped up and hooked instantly even as everything is just coming into view and your feet are gripping onto the comfortable blue carpet.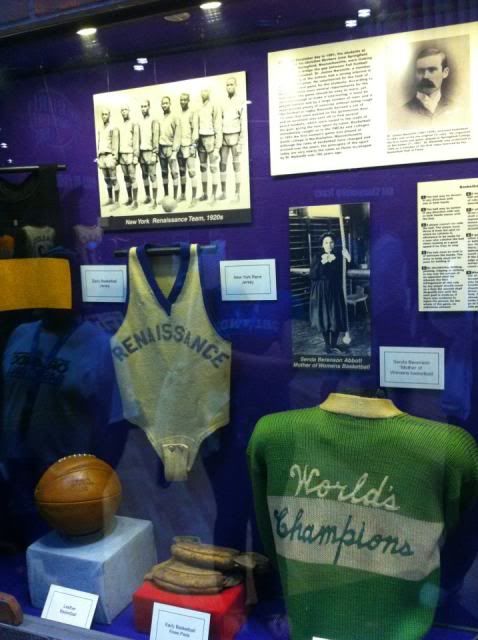 Towards the 'center court', there was a private buffet specifically for VIP Magic ticket owners. I noticed Mr.
Bo Outlaw
dancing and serving food at the same time. There were also autograph sessions by former Magic men
Sam Vincent
and
Greg Kite
(unrecognizable to most) right near the authentic Magic locker room area and real-life sized team photo that even includes
Ish Smith
. Stuff the Magic dragon and other mascots were just about everywhere for photos and autographs. There are certainly a good mix of adult and kids activities available. Very odd to see Dan DeVos wander around like he was a tourist and no one recognizing or contemplating bothering him. He even grabbed a paper copy of the interactive map and appeared star struck by the activities.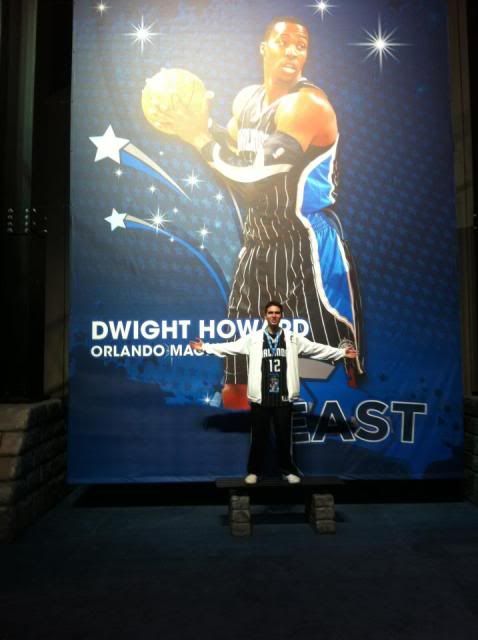 I will give all you potential visitors a warning: Don't buy the food and drinks there. There's variety, but the quality is meh at best. You end up waiting in line for overpriced food that leaves you feeling like you were physically violated. The only good thing about the food court is really the giant jumbotron-like video screens that were showing the
Magic-Nets game
. Oh yeah, we stomped them to move to 22-12. There was a watch party on the actual court where the Celebrity game and All-Star practices will occur. Megan Clementi and Scotty B did their normal Magic-type duties. Dancers young and old were involved.
Be prepared for long lines when it comes to doing some actual basketball exercises. For instance, the Taco Bell Challenge (the same one you'll see on television on Saturday) had an hour long wait. Most of that is because every participant gets a kooky Taco Bell hat. It's still on my to-do list, as is nabbing a free taco and partaking in a few more basketball drills like the 3-on-3 and D-League knockout challenge. The biggest dream scenario is dunking on a hoop. Plenty of options when it comes to height, from 7 feet to the regulation ten. So I'd say it's wise to have a game plan of what you want to do beforehand. I believe the Skullcandy booth is kind of pointless too unless you're big on staring at female DJs.
The 'Walk of Fame' (Derrick Rose's size 12 is exactly the same as me), 'NBA All-Star Photos Experience' wall, 'Get A Grip' (Derek Fisher has HUGE hands), player measuring sticks, and the 'Hall of Fame' sections are all a must when it comes to video and photography opportunities. I love that you are within inches of the NBA championship trophy, and can take a photo at the official media press conference table (bottle of Gatorade not included). People can pretend to do play-by-play, and even be photoshopped into magazine covers and the TNT studio set. The NBA Store is massive and filled with more All-Star memorabilia than one could really fathom.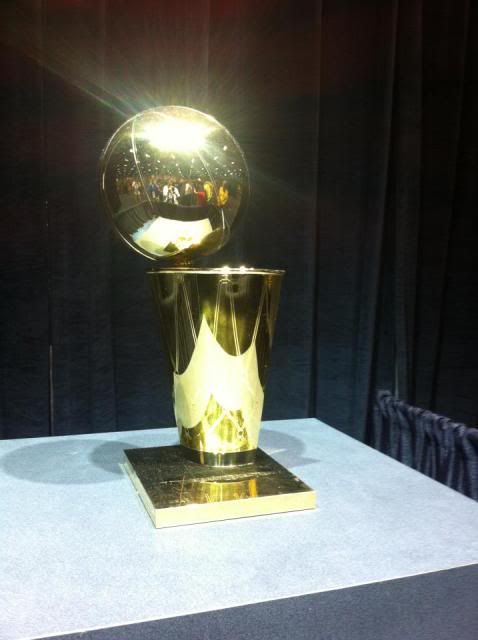 Even though I have video of my group and I sucking huge monkey testicles on our first (and most horrendous) 3-point shootout attempt, after some slingshot basket and pop-a-shot to really warm-up, we would go on to run the table and win 7 straight (believe it or not). It's definitely the highlight of my Wednesday evening as I actually began perspiring towards the end. If you're looking for a resting spot, just chill out on one of the bleachers as you watch youth girls and boys compete in actual school tournaments.
The entire ordeal was such a delight, and even after 4 hours in the Convention Center there's still much left one can accomplish. I was basically living my childhood fantasy at Jam Session, and it's something a basketball addict really won't forget. If you have the money and the time, definitely check this out.