THURSDAY, FEBRUARY 23, 2012
LA Lakers vs Oklahoma City Thunder
Game Preview: Lakers Coming Off A big win In Dallas, But This One Is a good Tone setter for the lakers and to their playoff run.
The very next night, the Los Angeles Lakers will have the opportunity to gauge themselves against the Oklahoma City Thunder. OKC is a frightening opponent, both on paper and on tape.
Unlike in years past, the Lakers must make midseason adjustments just to secure some sort of home-court advantage for the playoffs.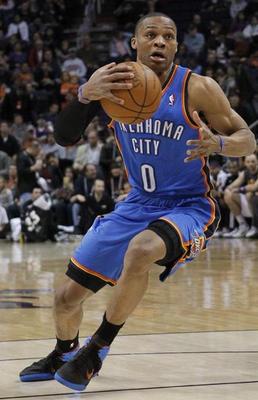 Considering they have only five road wins this season, I doubt they even trust themselves to win away from the Staples Center.
Point totals from Kobe Bryant and Kevin Durant on February 23 when they butt heads with one another will determine who gets introduced in Orlando as the NBA's leading scorer.
It seems fitting that this will be the last game played in the first half of the 2011-12 campaign.